BACK TO LIST
Notora
Notora is a motorcycle racer.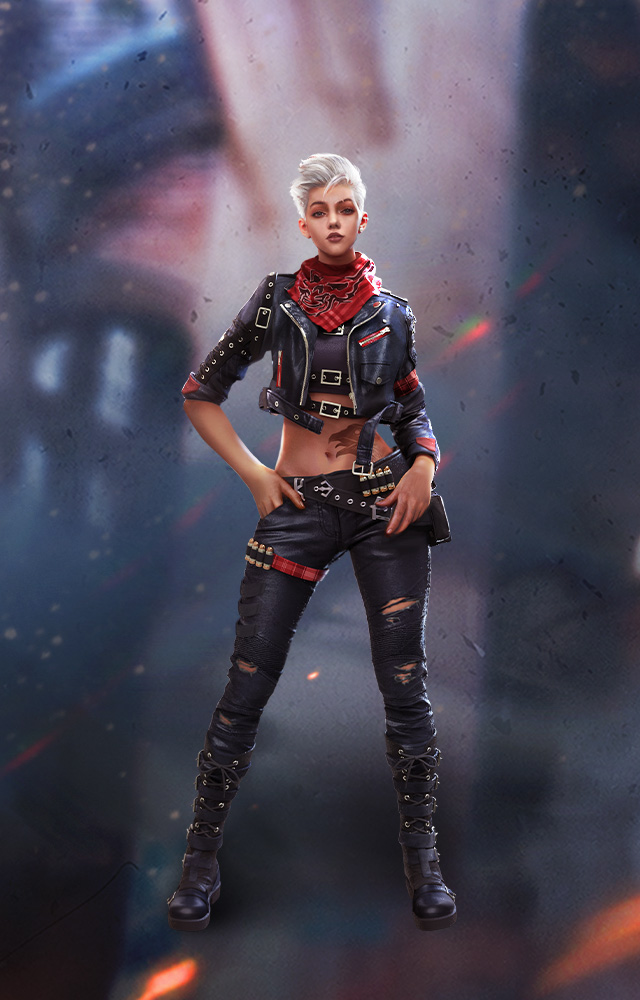 SPECIAL SURVIVAL ABILITY
Racer's Blessing
When driving a vehicle, restore HP of all members on the vehicle. Effects do not stack.
The daughter of a biker gang family, Notora never had much of a say regarding her lifestyle. Despite her strength and toughness, she has a hidden distaste for pointless violence deep down. Her entire team was wiped out during a vicious gang rivalry. Fortunately, death turned a blind eye to her once again. Notora would soon realize though, as she was captured alive and exiled to Bermuda islands, that it was not luck that brought her there.