Dear players,

Playing Free Fire using emulators on the PC with mouse and keyboard is different from using mobile devices. We"ve noticed that emulators are a popular method among Free Fire players.

To provide an ideal gaming experience for all our players, we will be introducing an "emulator matchmaking pool".

Players will be matched based on the platform they are on - Mobile or Emulator. Here are some key notes for this feature: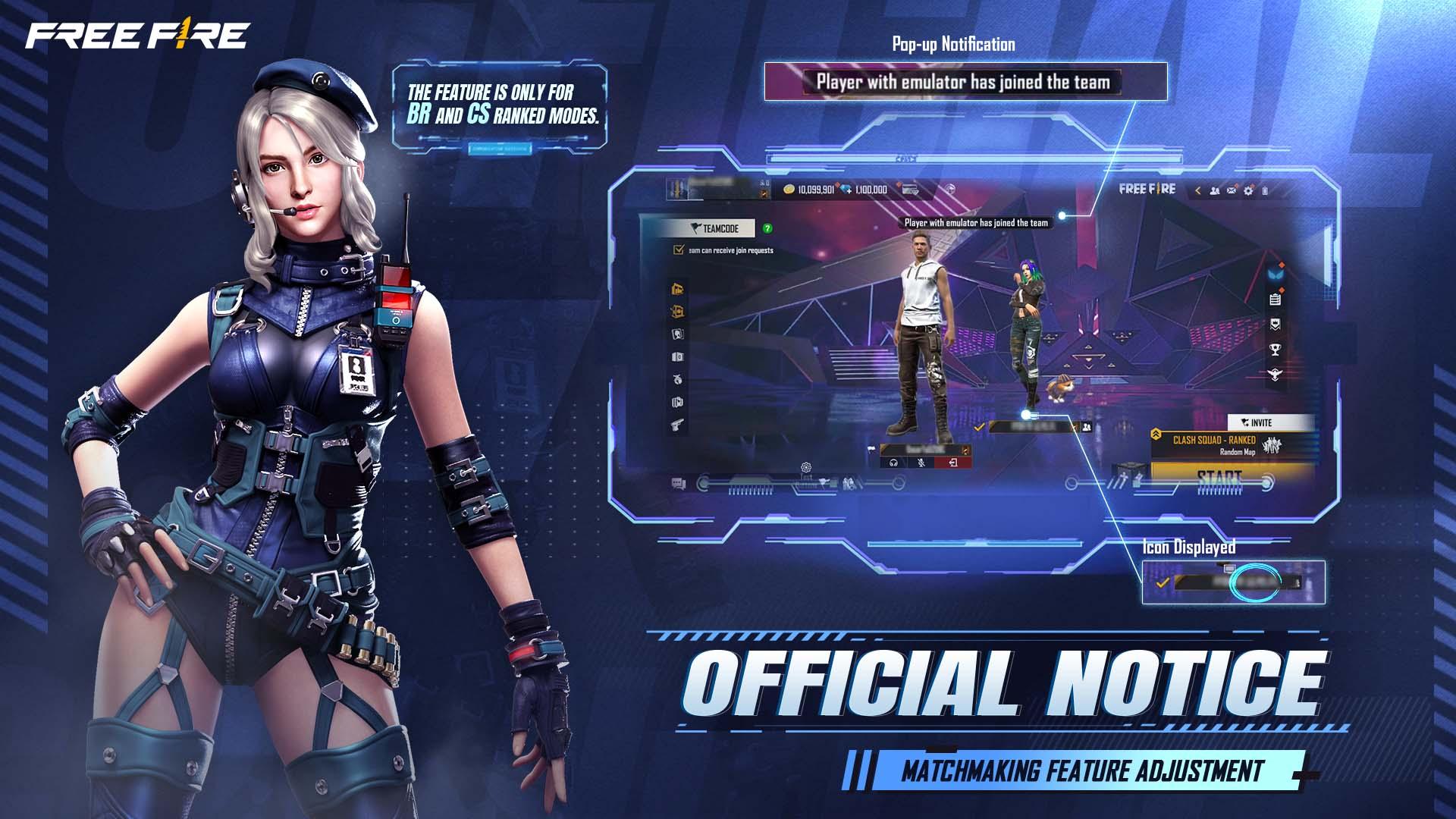 1.Emulator matchmaking pool will only be available in BR and CS ranked modes.
2.If there are one or more emulator players on your team, the entire team will be matched against other emulator players.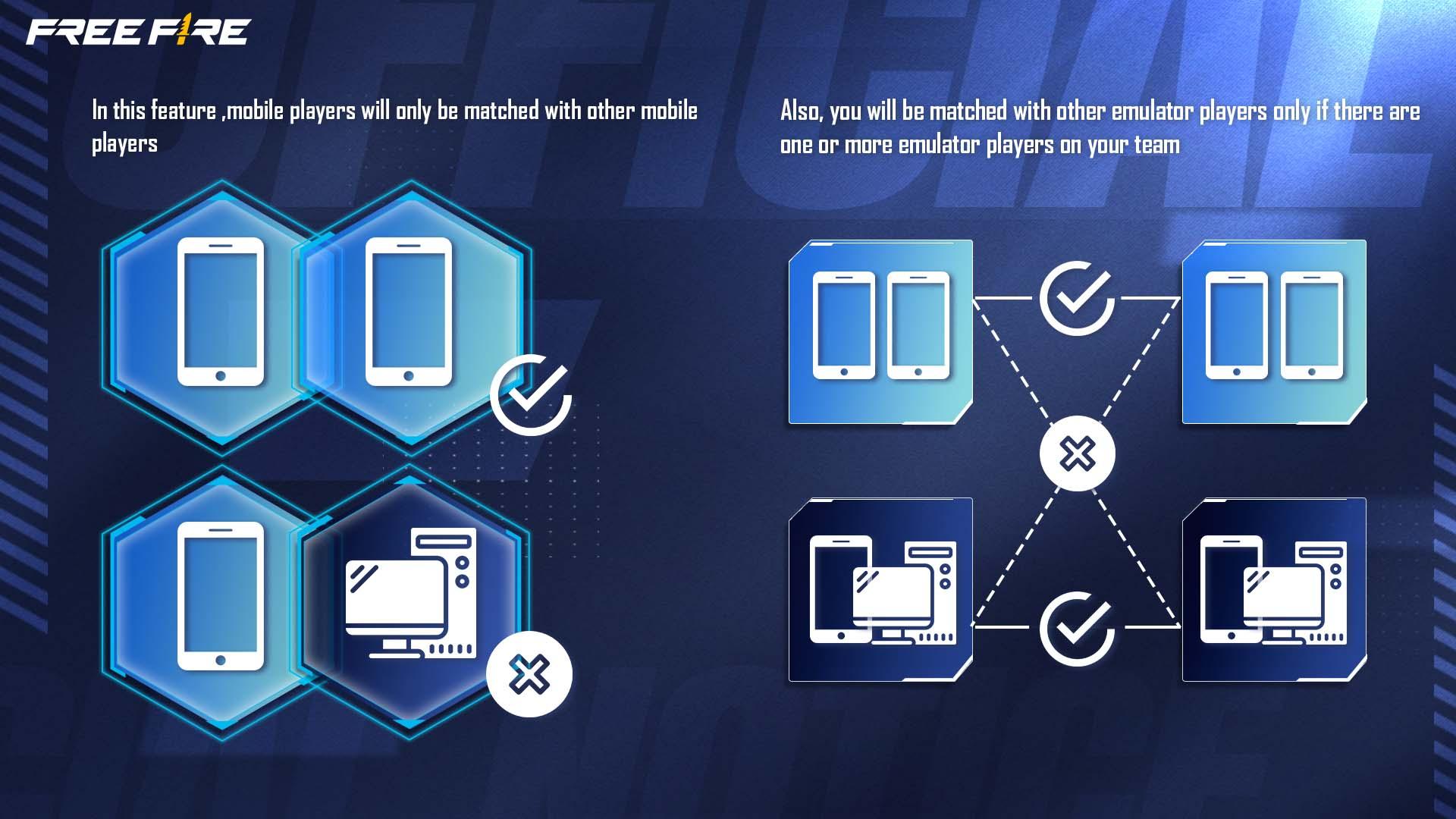 3.Emulator players can be identified by the icons displayed on team invitations.
4.To keep you well informed about your teammates, a notification will pop up when an emulator player joins the team.

We encourage you to use mobile devices for a convenient gaming experience. However, you can now enjoy an intense match with other emulator players.
Let's fight for Booyah! See you in the game!