Gear up for Free Fire's Rampage: United Peak Day as players unite against the evil Horizon forces
On 25 June, players are set to experience a brand new game mode, exclusive rewards and other dynamic new content
The Director will finally "awaken the power within" and unleash the full potential of the Hyperbook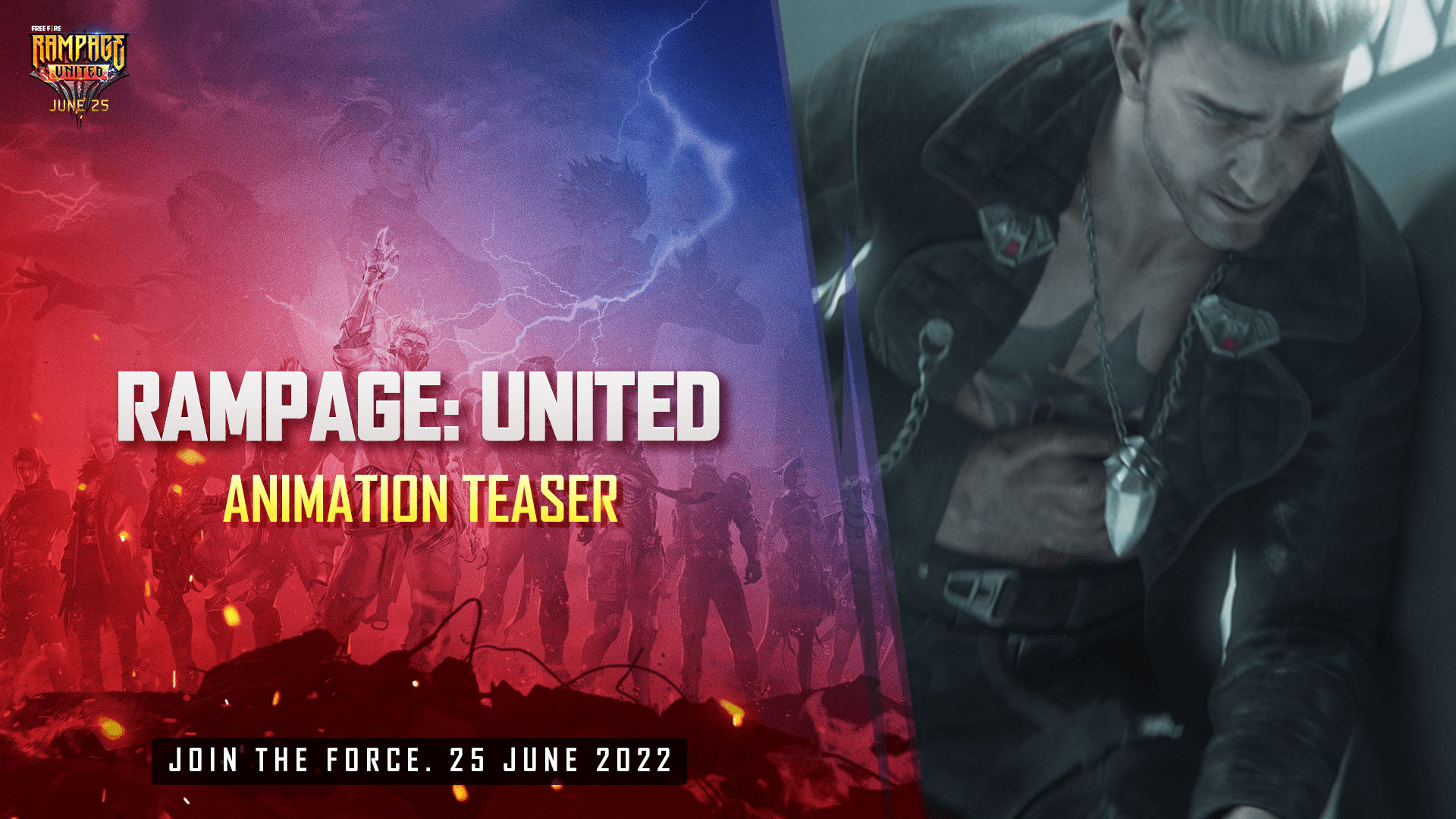 On 25 June, Garena Free Fire's Rampage: United event will unveil its most exciting update yet as players will be greeted with a brand new game mode, enjoy exclusive collections, rewards and more. Fans and players can prepare themselves for a climatic battle by watching the teaser video, before the full version is released on 24 June.
Rampage: United's Peak Day will feature several new Rampage drops such as the Mars Warclasher bundle which will guide the players and The Director in their battle for the Hyperbook.
Building up to an epic battle
Over the last week, fans and players have awakened their power through various Rampage activations, including
- exploring a dedicated event page to rank up through various daily missions and collecting sign-in rewards
- a Rampage Identity Web event to personalize their characters and assemble their favourite Rampage squad
- following the Rampage: United storyline through the animation teaser and an imaginative comic series to get Rampage spirit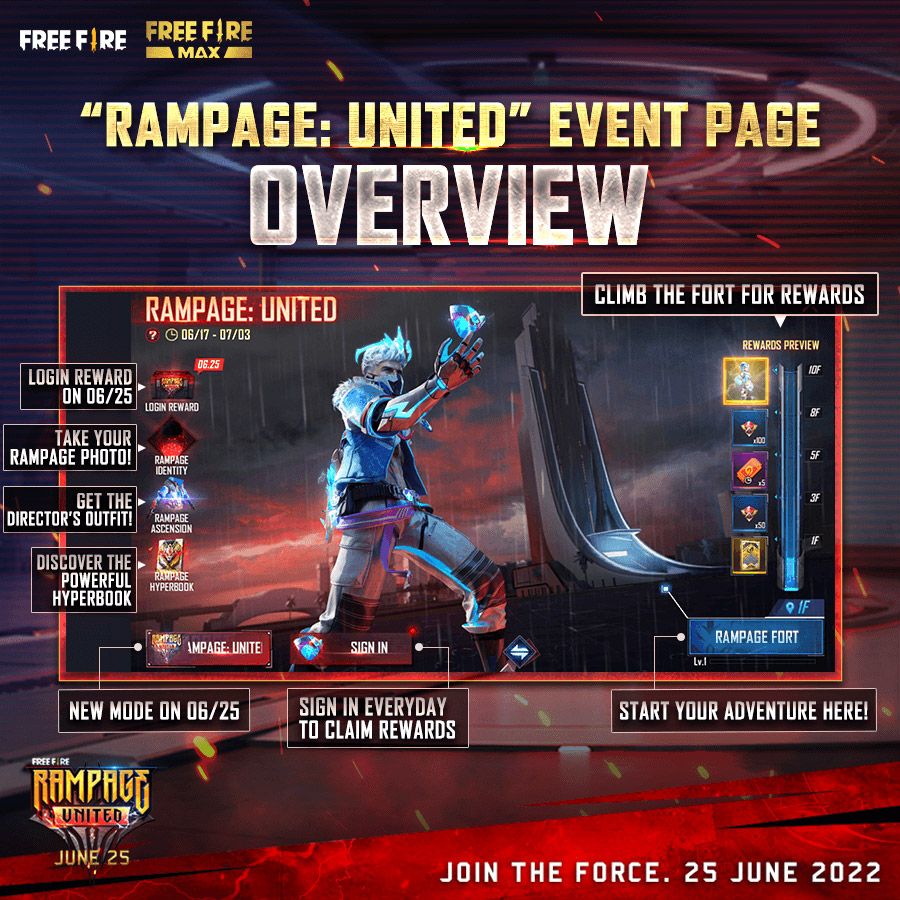 Rampage: United event page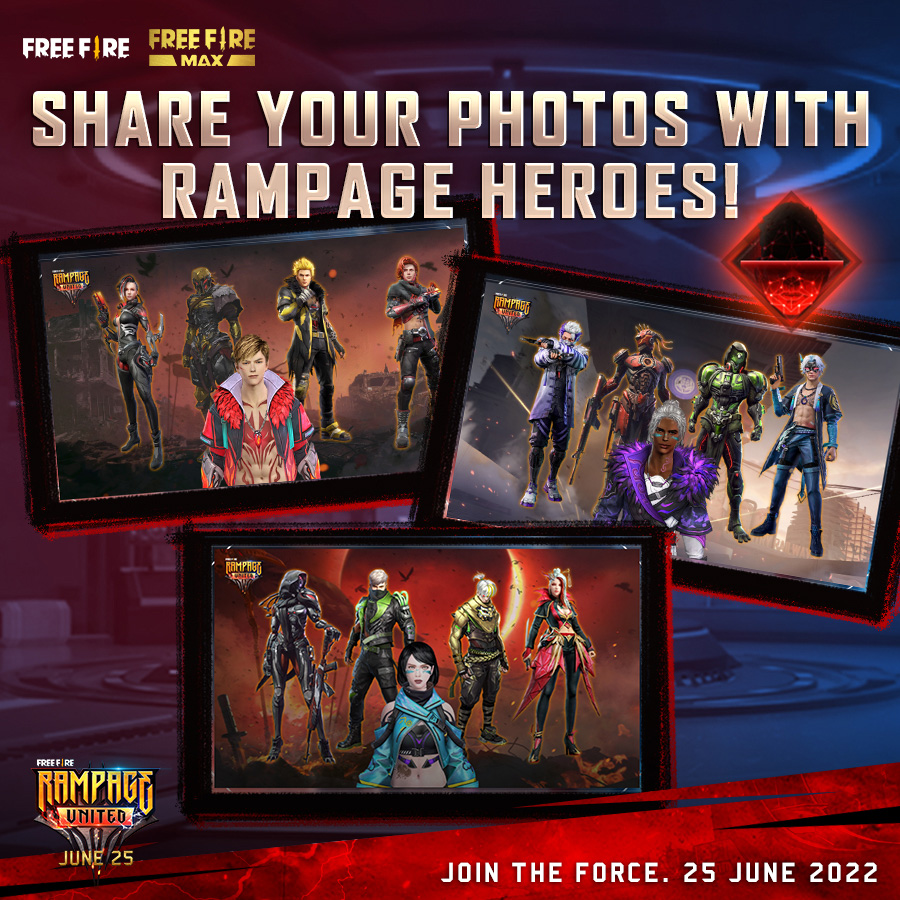 Rampage Identity Web event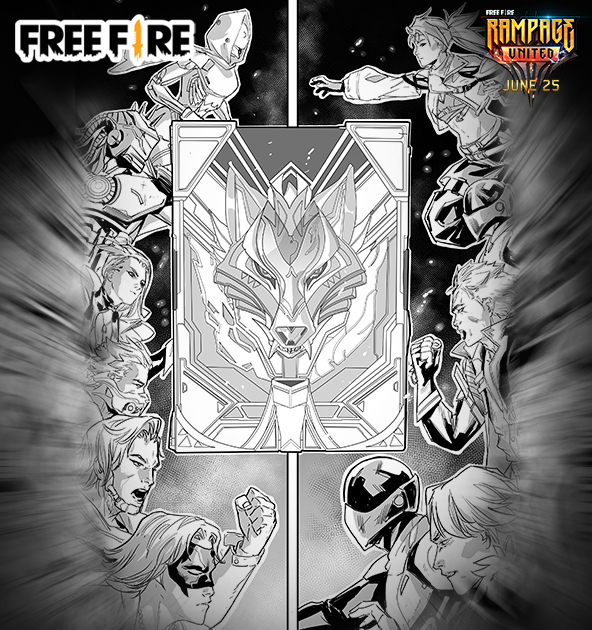 Rampage: United comic cover
"Awaken the power within" with exciting themed rewards!
Free Fire is set to excite fans and players with thrilling in-game activities and rewards as they level up in their fight against the Horizon forces.
A refreshed game mode - Rampage United - will go live on 25 June, where players can assemble their teams of four to capture the manuscript and gain points across the different zones in the map.
Free Fire fans and players can look forward to gear up for the battle with free Rampage: United-themed collectibles such as:
- Night Blade
- Aqua Rogue Bundle
- Aqua Backpack
- Aqua Loot Box
- Thunder Blaze Pin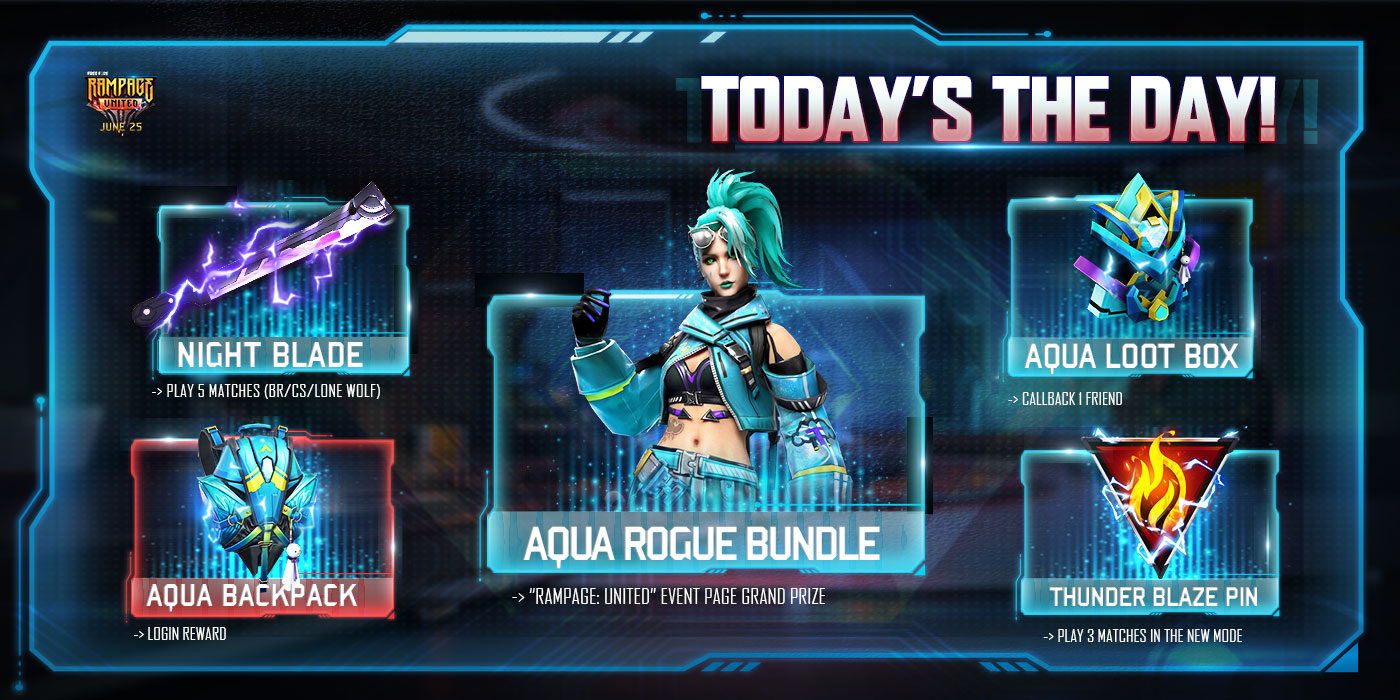 Peak Day rewards
Don't miss out on the chance to obtain the exclusive Mars Warclasher Bundle from June 25 as well!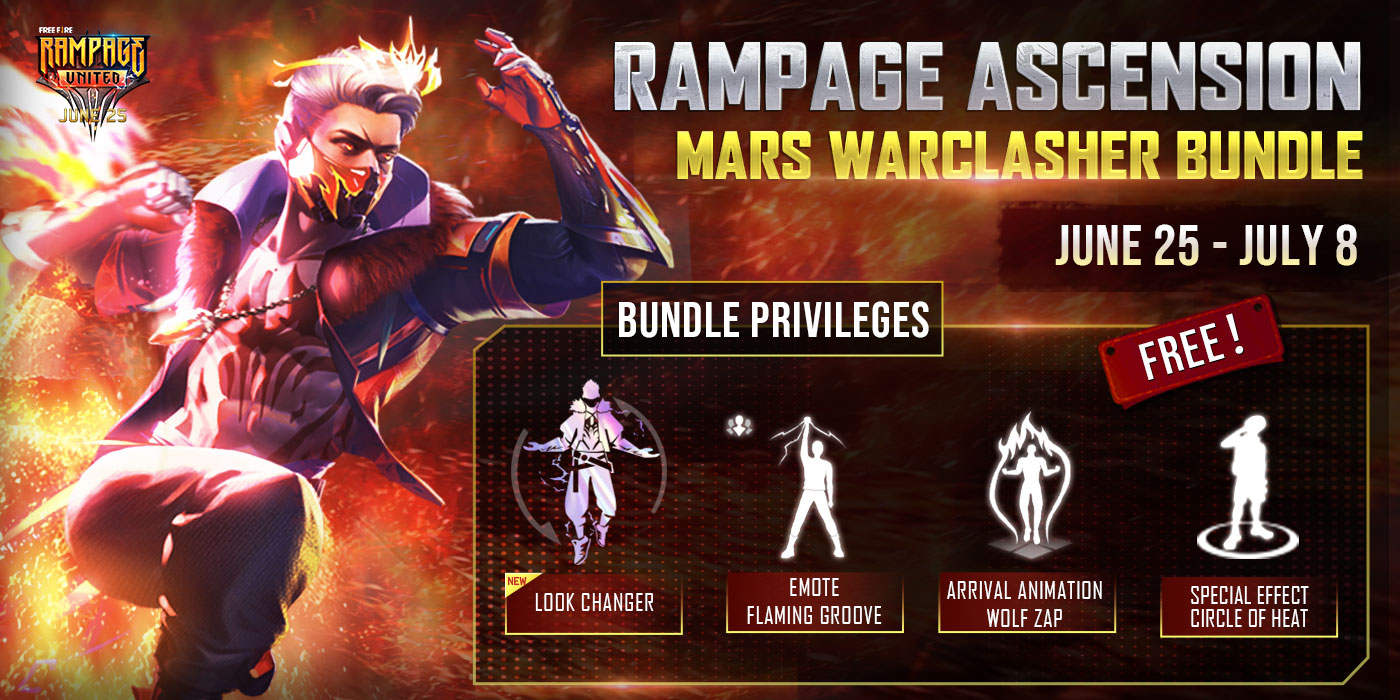 Mars Warclasher Bundle
While fans and players anticipate the arrival of the Rampage: United's Peak day, they can now log into Free Fire to immerse themselves in the dedicated event page and prepare themselves for the final showdown against the Horizon forces.
Stay tuned for all the latest updates on the Rampage campaigns on Free Fire's social channels - Facebook, Instagram, and YouTube.