BACK TO LIST
Ignis
Shut up in the face of my flames!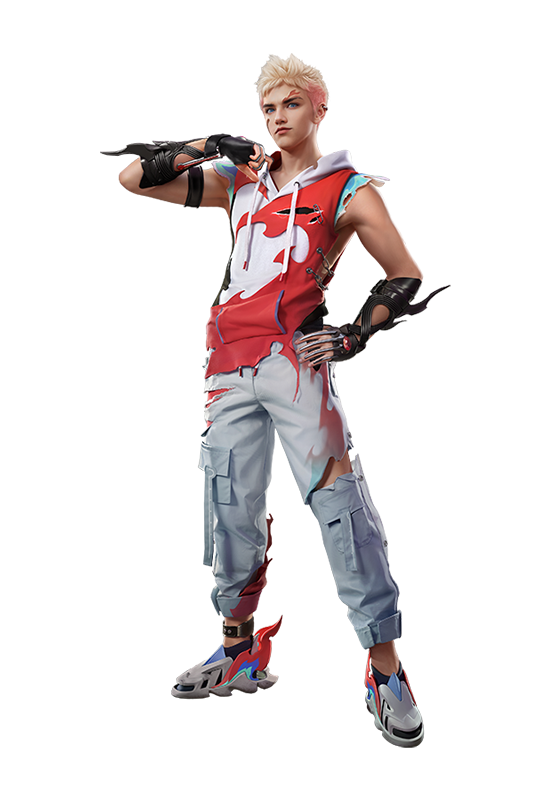 SPECIAL SURVIVAL ABILITY
Flame Mirage
Deploy a flaming screen that is 10m wide and lasts for 8s (max. deployment distance:15m). Enemies and Gloo Walls that get in touch with the screen will experience a burning effect: instantly take 30 DMG and, for every subsequent second, take 10 DMG and lose 10% armor durability. Burning effect lasts for 2s. Gloo Walls will instantly receive 200DMG, and 200DMG/s for 1s
Ignis is a superpowered teenager who possesses the innate ability to Igniste objects. In his spare time, he fights crime and upholds justice, but often finds himself causing unintended trouble due to his powers. The public criticizes Ignis for his actions, and during his rebellious adolescence, he responds with a defiant attitude. However, this does not hinder him from standing up for the people and the city, at least for now.