ABSTRACT
Garena Free Fire and Infinix, a globally emerging mobile brand, are excited to unveil a collaboration and limited-edition mobile device: the Infinix HOT 20 Series x Free Fire. Fans of both brands will be thrilled to see the partnership come to life through the device's designs and features that are uniquely co-created by the two teams.
"BOOYAH NOW!" SLOGAN
"The Future Is Now" is the brand essence of Infinix and "Battle In Style" is the brand identity of Free Fire. It is a great fit for the two brands to go hand in hand as both inspire youths today to stand out and be proud of their identities. The "BOOYAH NOW!" slogan is inspired by the most iconic tagline of Free Fire - "Booyah!" ( an expression of joy and exaltation after winning a battle). The collaboration is jointly launched to encourage consumers of both brands to battle in their unique styles and grab their victories - both in game and in life.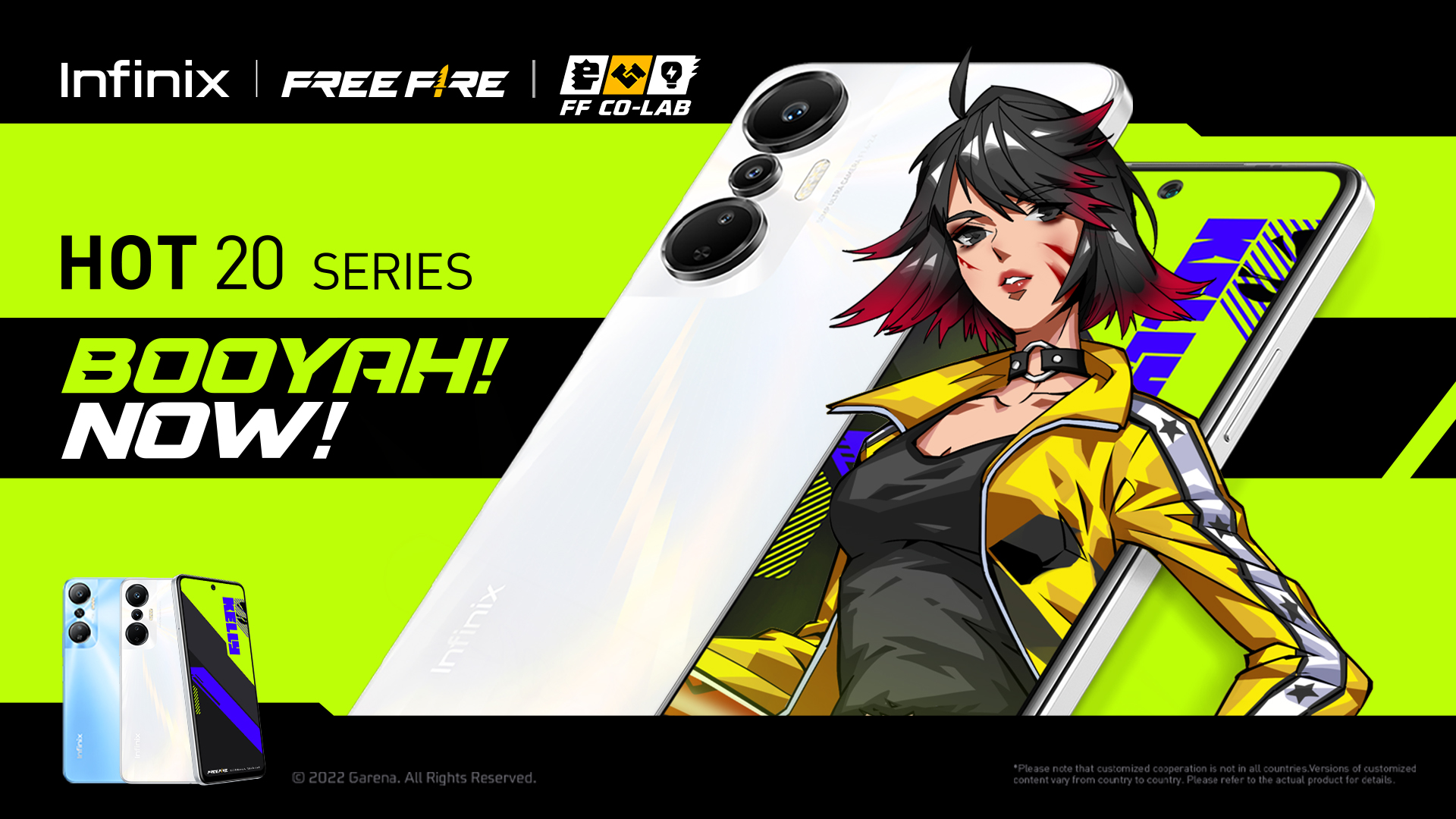 KELLY-INSPIRED PACKAGING
Kelly is Free Fire's most iconic character and is loved by millions of Free Fire fans. Known for her agility in the Free Fire Universe, Kelly The Swift (a.k.a. Awakened Kelly) is featured as the endorser of the "upgraded gaming processor" in the HOT 20 Series.
To emphasize the "Fast and Fun" style of the HOT 20 Series, a stylized Awakened Kellycharacter artwork was created by Free Fire in a 2D comic style, a popular art form among the youths. Free Fire and Infinix then worked closely to ensure its best representation on the phone UI, packaging, and launch materials, delivering a holistic customized brand experience for the phone users.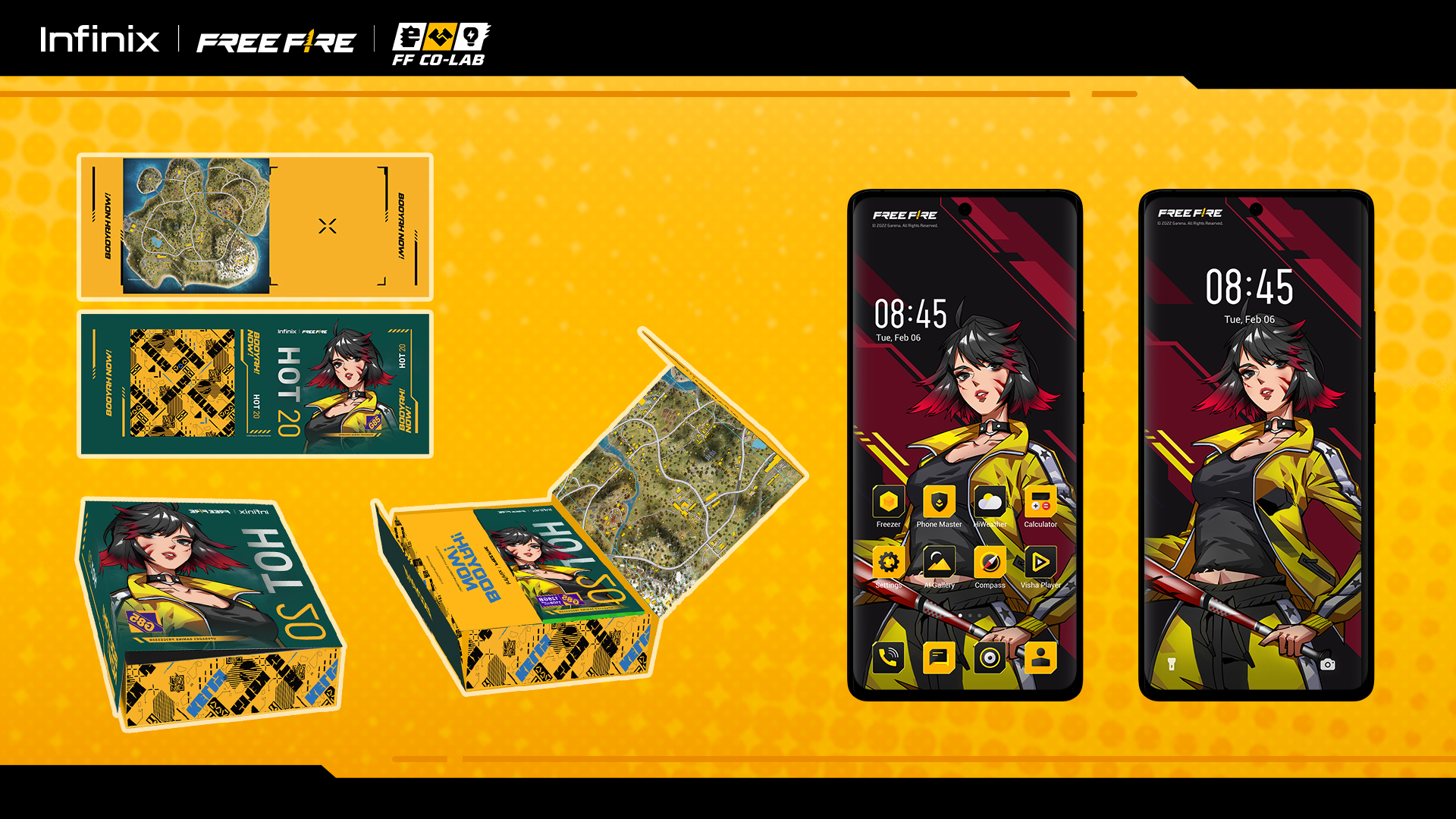 A set of Kelly graphics were also developed by Free Fire, leveraging Kelly's iconic yellow outfit, sprint ability, and choker accessory. Infinix amplified the artwork nicely on the phone case of the HOT 20 Series, giving the device an artistic touch.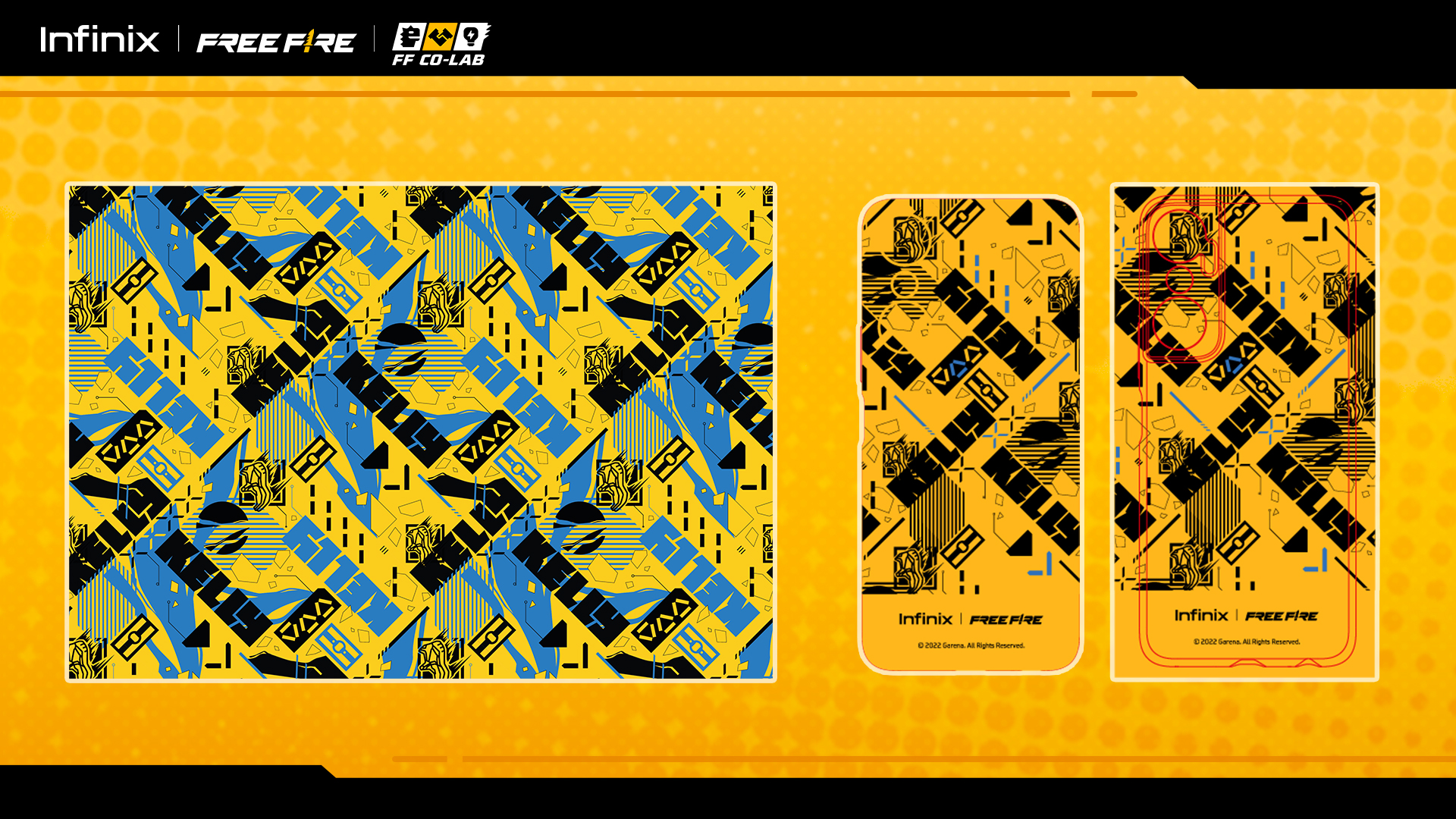 The gift package also includes a pair of FF finger cots that help you release skills more smoothly when in game, an FF wristband that expresses your FF fashion style, and FF stickers to decorate your own items.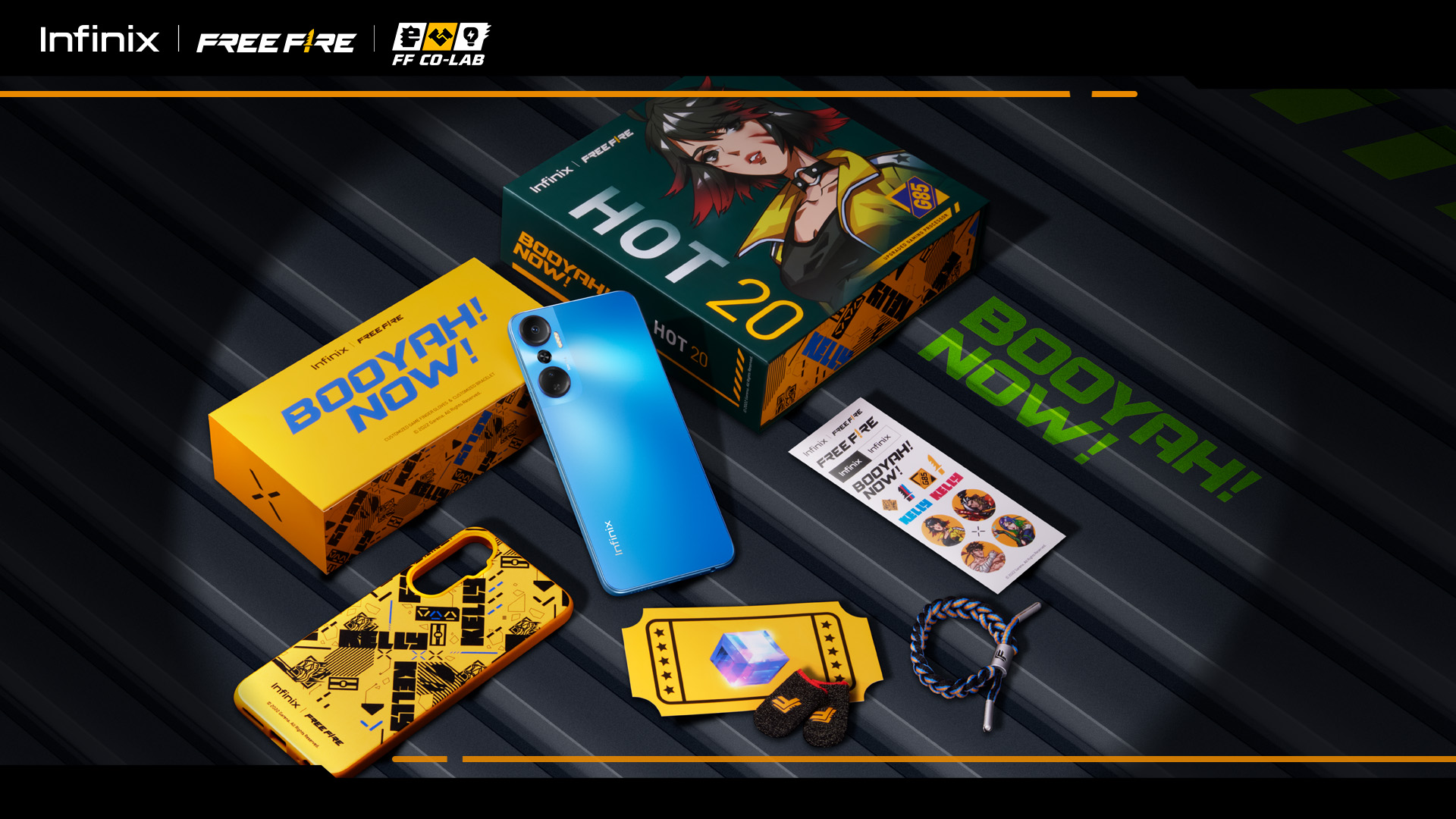 KELLY AVATARS IN AR MODE
Also inspired by Kelly are the Kelly avatars with 3D face tracking technology, creating a more immersive experience for selfie lovers and enabling Free Fire players to make their own Memojis.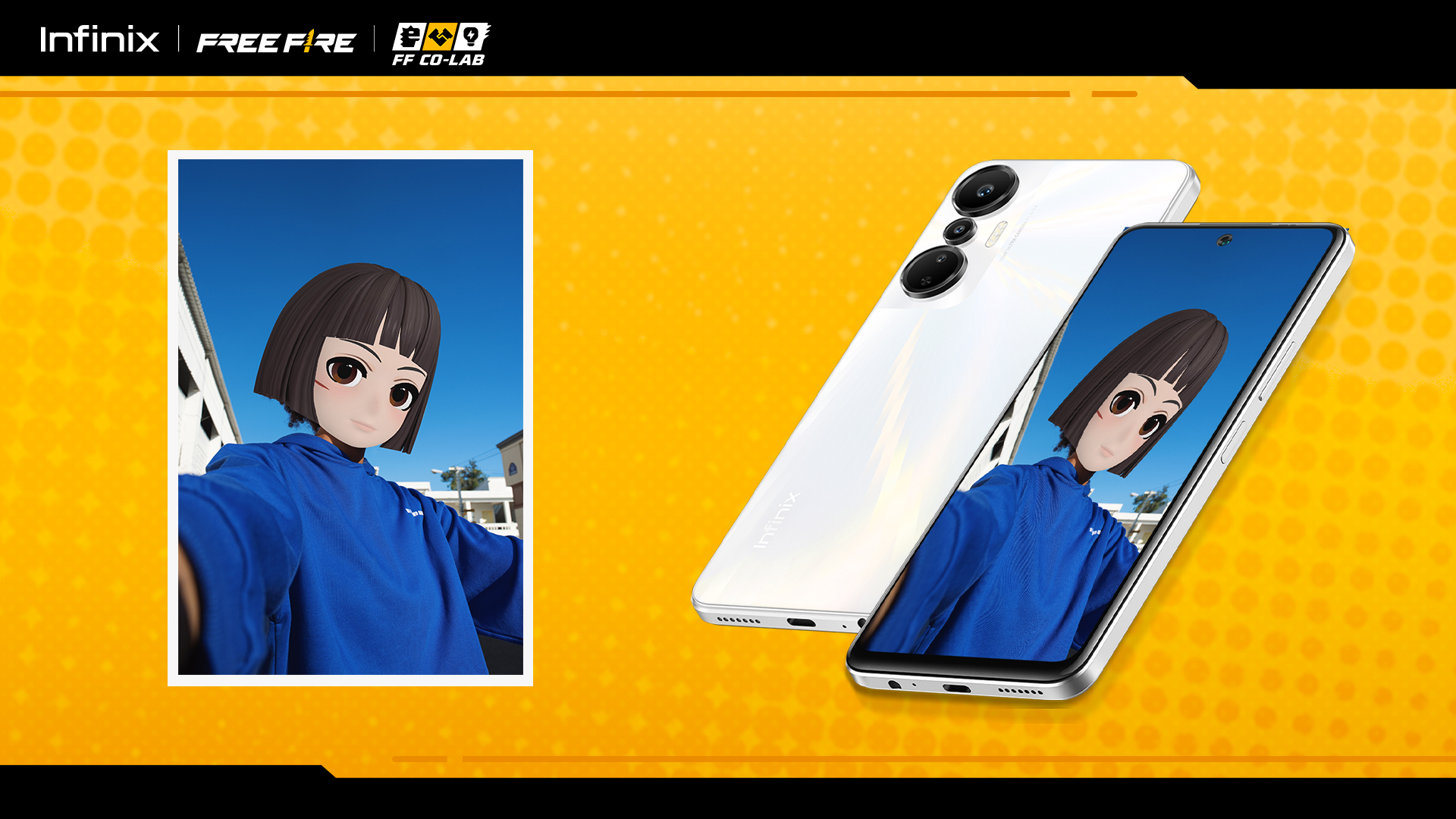 FREE FIRE THEMED ICONS
Inspired by Free Fire's brand color and the aesthetic details of Free Fire's in-game UI, Infinix created a set of Free Fire theme icons to extend the Free Fire "battle" and "digital" look and feel from in-game to out-of-game.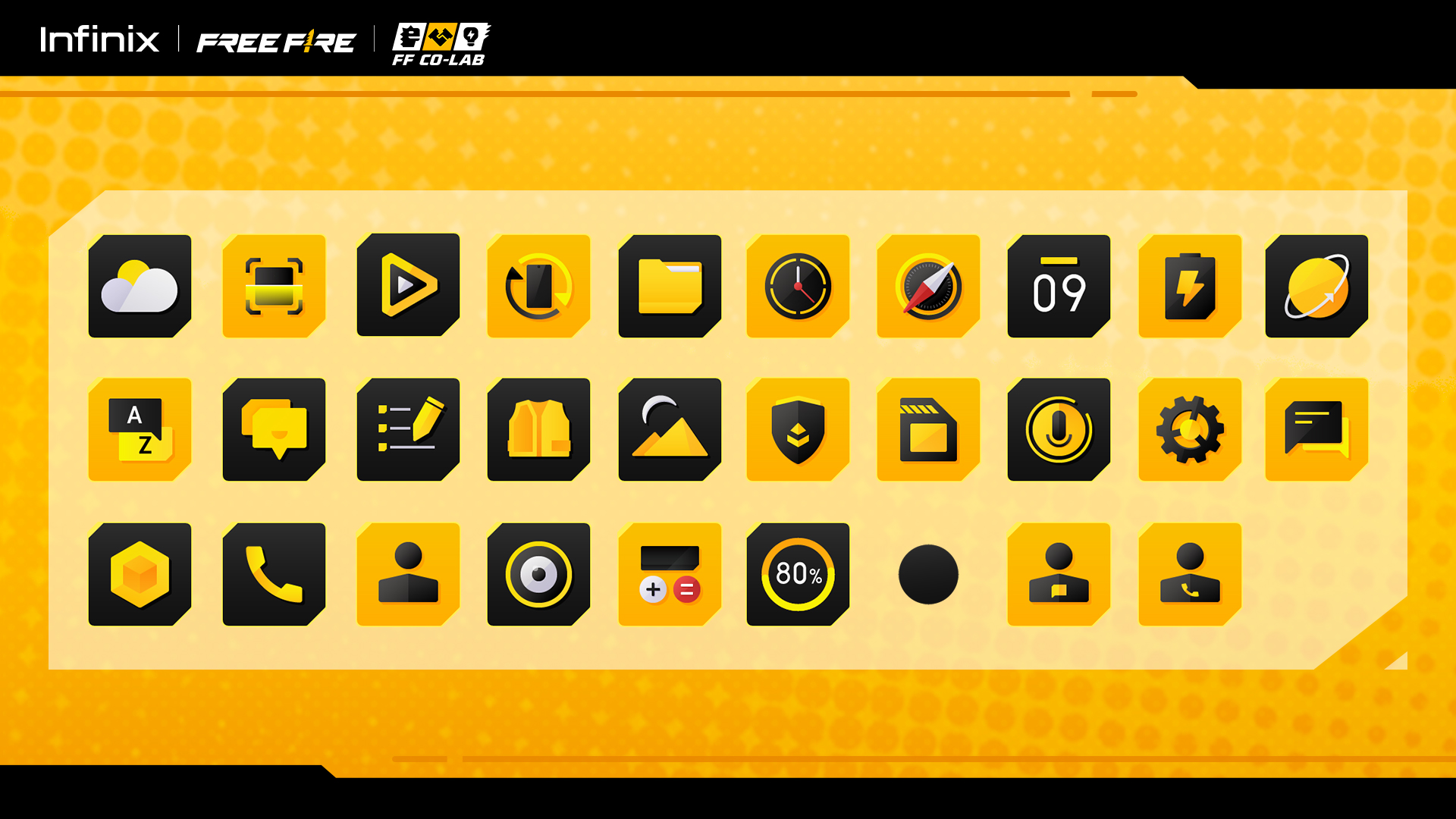 FREE FIRE THEMED WALLPAPERS
Along with Awakened Kelly, three other iconic Free Fire characters, Kla, Hayato, and Moco, are also stylized in the 2D comic art style by Free Fire. Infinix perfectly integrated them with Free Fire's brand graphics in the background and turned them into a set of stylish wallpapers that will delight the phone users whenever they activate their phone screens.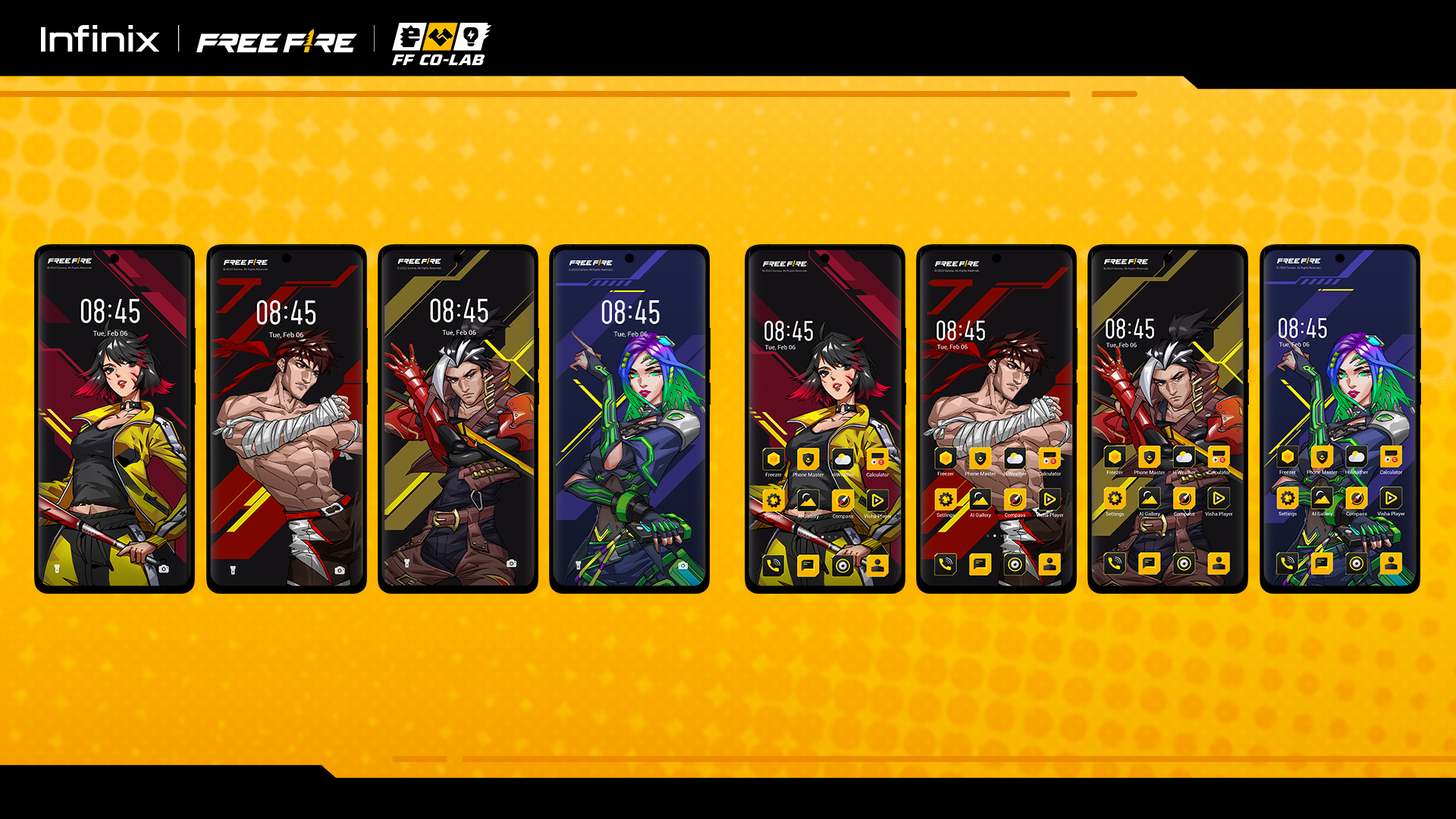 IN-GAME COLLABORATION BACKPACK
Combining Infinix and Free Fire's iconic elements, Free Fire also brings the collaboration in-game. Each purchase will get a redeem code for this Backpack skin. Customize your new look in Free Fire now!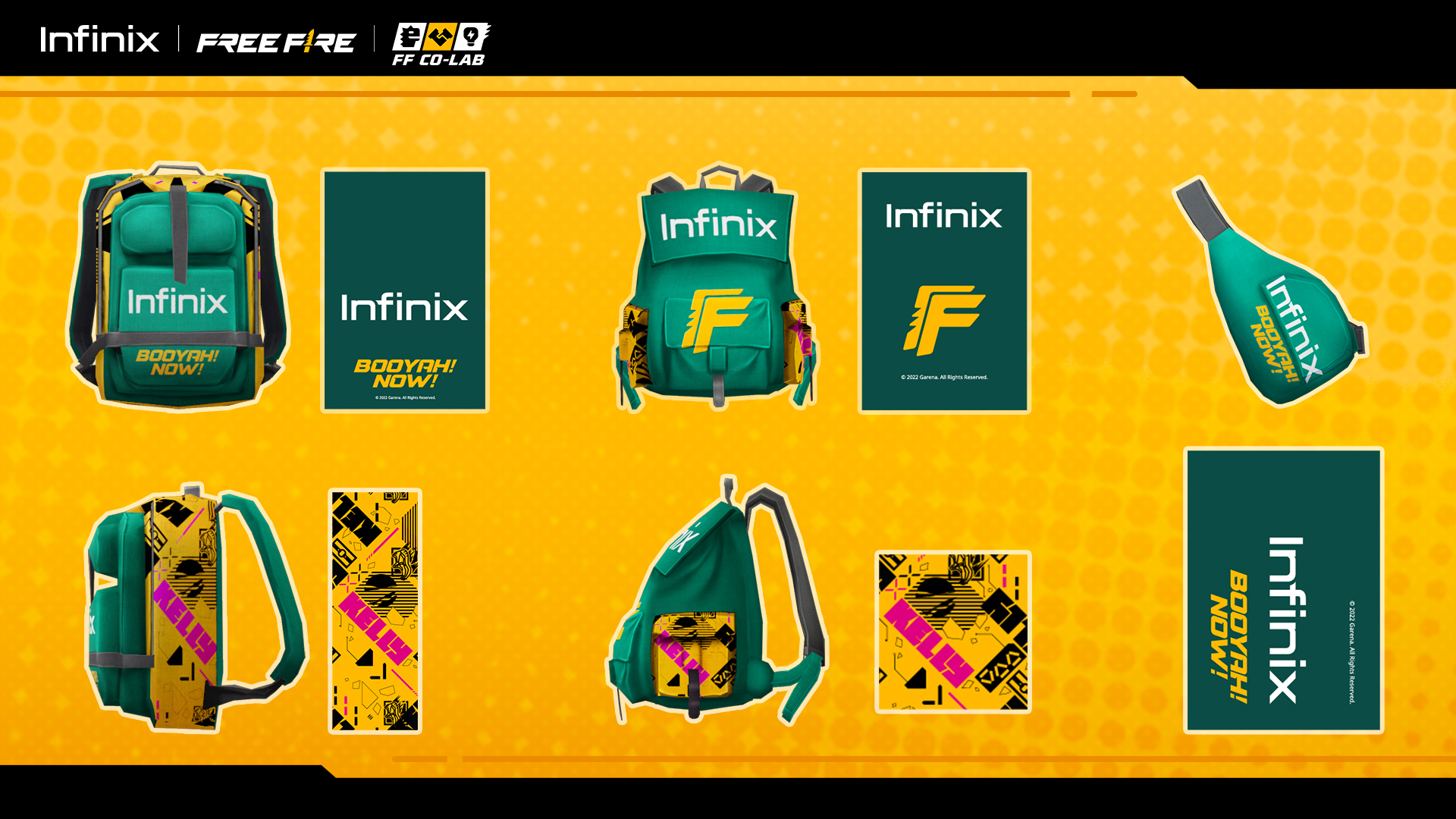 EXPLORE MORE
Want to know more about Infinix HOT 20 Series x Free Fire Special Limited Edition? Click here for more details.